Virtual Self Directed Courses For Broadcast Journalists
BRMC provides African journalists with the necessary resources, tools, and knowledge to tell authentic African stories and deliver credible journalism.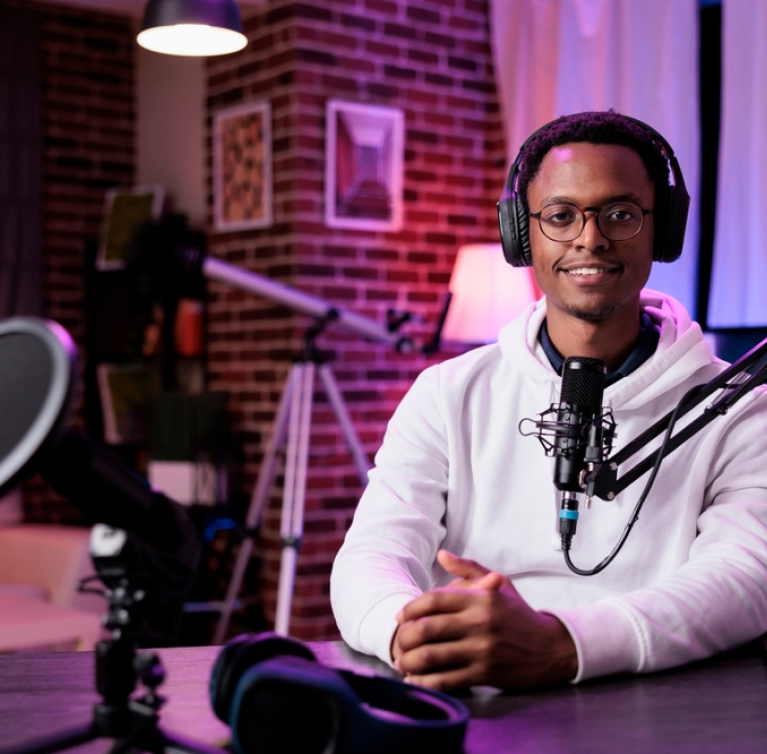 The Radio Master Class
Training & Resources For African Broadcast Journalists
All Courses
Free Resources
FREE READING MATERIAL
This is a repository of study materials covering several sub...
Basics of radio presentation
This is an introductory course designed to get you started o...
Radio Interview Techniques
Understanding how to conduct an interview effectively provid...
Content Research & Show Prep
This course will teach you how to analyse and identify your ...
Digital Storytelling
This course will teach you how to use multimedia tools to br...
Radio Storytelling
The trick to storytelling in media is telling a good narrati...
Introduction To Podcasting
This course will teach you everything you need to know abou...
Digital Investigations for Bro
The internet offers many possibilities for investigative jou...
Fact Checking Disinformation
This course will teach you about misinformation and fake new...
Free Reading Material on Journ
These are sourced materials gathered to help journalists und...
Join our ongoing programs
Upskill, reskill or pursue a passion with accumulated courses
The Newbie Program
This is an entry level program that combines all the importa...
Testimonials
What our students have to say about our courses